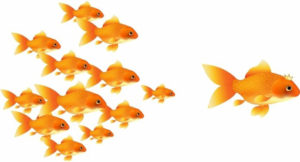 We position all of our blog clients to become influencers in their realm of expertise, experience and interest.  Unlike our competition, we spend strategic time with you at the beginning in order to kick off your website right and keep it on track toward the intended goal.
A blog site that has influence has a plethora of choices on how to utilize that specific, niched influence.  There are many ways to monetize a successful blog and author(s).  Depending on what your end game it will help us formulate an effective roadmap on how to strategically get there – step by step.
We also set up your blog roadmap to keep it fun for you.  Bloggers and authors often get overwhelmed with putting all of their creative ideas on virtual paper.  We structure an obtainable goal and milestone plan that will keep the creativity flowing.
Monthly Targeted Blog Website w/ Verbotix Features
Future Influenser Blog Positioning
Your blog will connect & syndicate to your social networks saving you LOTS of time.
Training, edits + SEO that maximizes communication to attract the right audience.
Includes 12 Voice to Text Transcriptions, Editing and Syndication.
Become an Internet Influencer by launching a blog website that is
strategically positioned

for success.
Blog Website
Professional Blog Website
Social Connect
Social Syndication
Kick-off Training
Monthly Auto Email Roadmap Reminder
Quarterly Targeted Blog Website
Professional Blog Website
Social Connect
Social Syndication
Kick-off Training
3 Post Coaching, Edits & SEO Optimization
Personal Quarterly Teleconference Roadmap Update
Monthly Targeted Blog Website
Professional Blog Website
Social Connect
Social Syndication
Kick-off Training
3 Post Coaching, Edits & SEO Optimization
Personal Monthly Teleconference Roadmap Update
Verbotix Features Included;
Monthly Phone Interview
Voice to Text Inteview Transcriptions
Targeted Monthly Article Development & SEO Polish